I recently came back from a holiday in Croatia. Unlike some of my other trips the aim was to relax and only bring the camera out now and then. The nature of this place leant itself to my plan. Aside from the odd morning trip to towns Dubrovnik, Korcula and Split I felt I just wanted to sit back and soak up the crystal clear sea, lie in the sun, eat local food and avoid the tourist throng!
Starting in Dubrovnik, I felt immediately safe as a solo traveller. Even though I am used to all sorts of environments this in itself does take some unconscious pressure off. I stayed a little away from the Old Town or Kings landing if you will. This is essentially the main destination although there are other hikes and areas to explore. Walking to the Castle town on my first morning I felt incredibly excited. Unfortunately this was triggered by my love for Game of Thrones… sad, I know. When I reached the castle walls I was bowled over by the scale. It all looked so large, so well-kept and yes like something from a fantasy book. I had never seen such a place and the thoughts of the HBO series were soon replaced with actual interest of the actual history. It's quite amusing to watch the local touts push the Game of thrones tour on stands next to tourists selling the local history tour. I suppose you could do both, I did neither. I liked to move at my own pace and look up stuff that perked my interest later. I did wonder how the locals took to this new interest though.
It became quite clear, quite quickly that 2017 was the place to visit Dubrovnik, at any one moment in the Old town passengers from 3 + cruise liners can fill the streets. It's for this reason I only popped to the town with my camera a couple of times in the morning. The light was high and bright at this time creating a glare of the sea of orange roof tops, magic hour would be better. I found myself drawn to the smaller details, the splashes of light on a wall, medieval elements in the architecture, shapes made by the shadows, the endless narrow cobbled lanes decorated with white linen underwear, the cats and then I would have enough of that for the day dropping of my camera to head to the beach.
I moved to a near-by island after Dubrovnik called Mjjet. Many online articles I referenced call this the greenest and prettiest island. It was indeed spectacularly green, almost luminous. My host told me it was like this all year round. The water in the Adriatic Sea was a crystal clear green. So mesmerizing, I spent most of my time reading on the rocks or just staring down at this colour hoping I could have it at the for front of my memory whenever I needed it. Here I used the film camera and had play towards one of my fine art projects. I drank home-made wine with my Croatian host and his wife, which helped me to understand more about the locals and the culture. Here I stayed in a tiny fishing village called Sobra. There is not much to do here and that forces you to just relax. My host's friend and his wife would drop me to the national park at the top of the island when I wanted to go. This is slightly different, the entrance a tad more touristic but the park itself is stunning. I hired a bike and cycled around, resting a whole two days by fantastic twin lakes, no pictures just rest!
I felt less excited about my next destination Korcula and wasn't sure where that judgement had surfaced from. However this turned out to be my favourite place. Not only did it thunderstorm here for two days I developed a cold but I still found it incredibly serene and loved being here. Korcula is another castled town and due to the weather/ my health I only had a small window to take out my camera and walk around one morning. Every cobbled path in this circular structure leads you back to the Cathedral of Saint Mark. Mainly 15th and 16th Century buildings at the centre are safe from the island winds protected by the town own structure. Spiritual ponderings were frequent here.
My last stop, Split held less of my interest as I had not felt like being in a larger city at the time. It's a great base for days out. I went to Krka National Park and Sailing to Salta. There is an impressive Roman centre which I liked to visit in the morning with the camera, just once I think. I preferred to capture the locals setting up for a day's trade with the backdrop of the Roman structures. The rains came again and I just got involved with the food properly for the first time.
I loved Croatia and will definitely return; personally I think a small film camera will suffice the trip. Here are some of the images, as per usual not the standard views. There is some mixed media going on here including some rather sinister looking lightening 35mm film!
Dubrovnik Old Town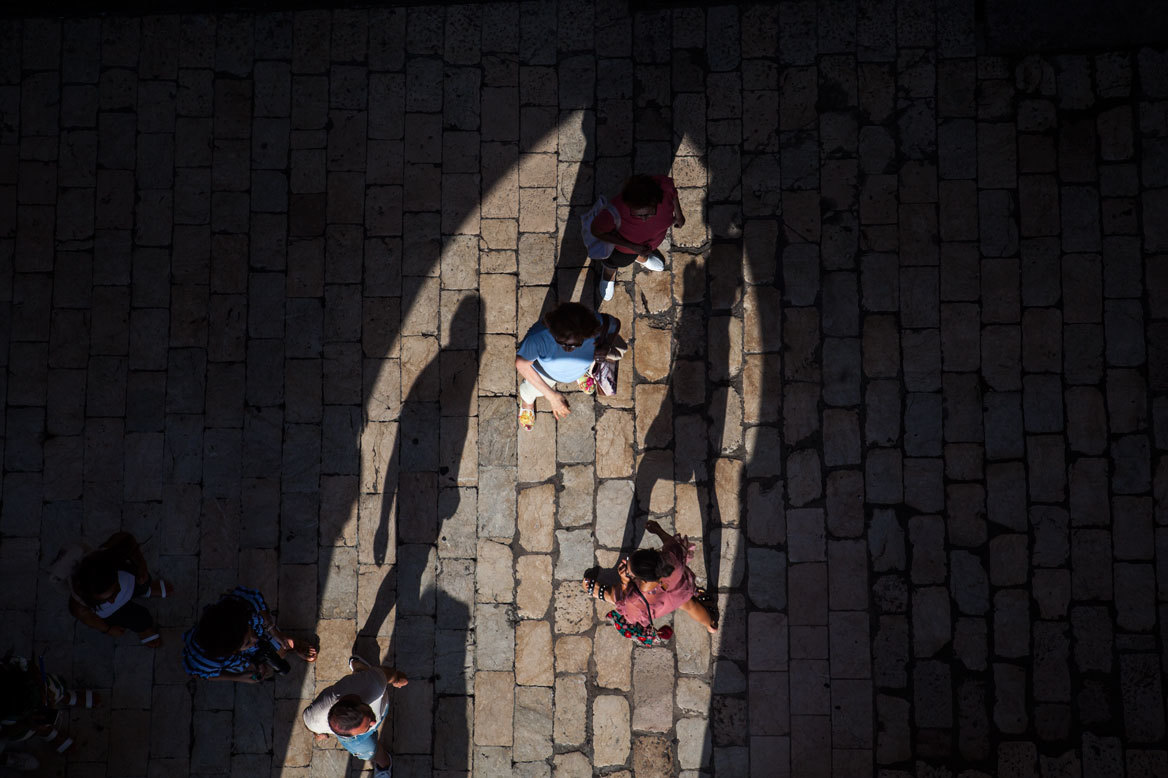 Mljet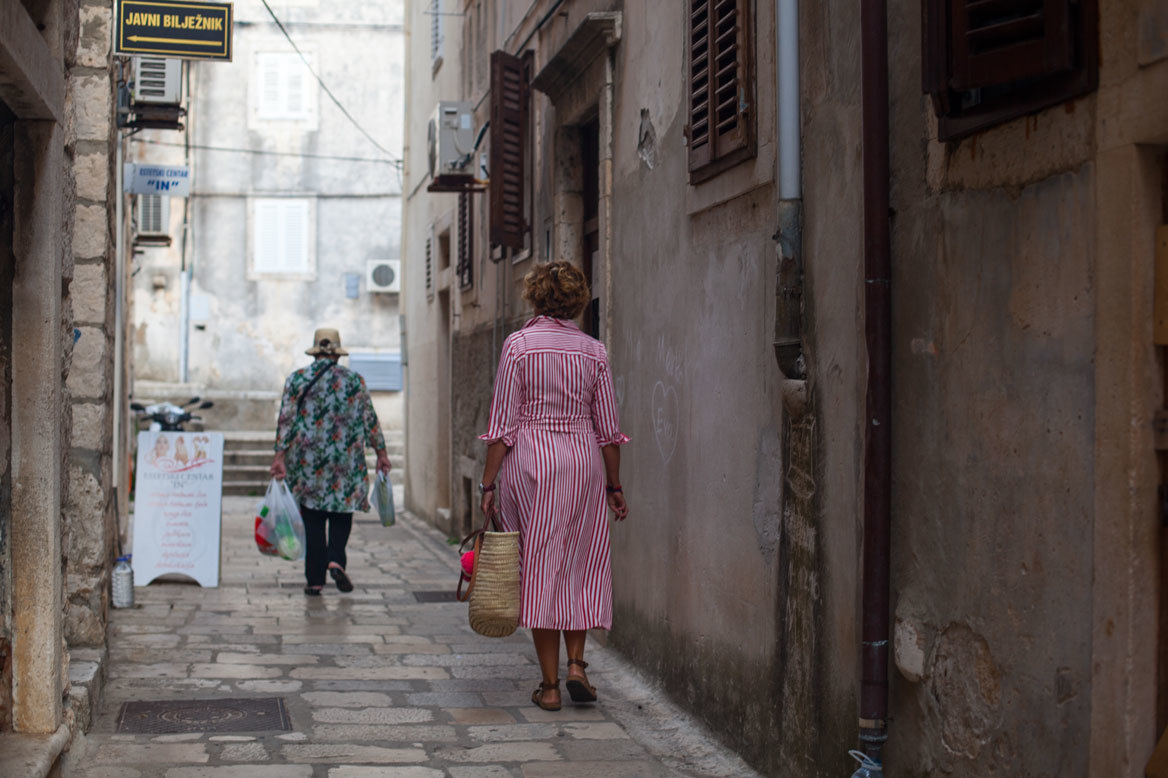 Krka National Park
Until next time….